happyplaces
Santani selected as one of the most unusual hotels in the world by Forbes and Tablet Hotels
By
|


Following a series of global and local awards for Santani Resort and Spa, yet another international publication has selected the property to a prestigious list featuring just 25 hotels in the world. Tablet Hotels, together with Forbes selected a handful of hotels that stand out among the current hospitality landscape, and Santani was the only Sri Lankan hotel selected. Tablet founder Laurent Vernhes said, "We started Tablet because we believe that travel should be about experiences and memories, not amenities, rewards points, and prices. While we're no strangers to many of the world's most traditionally luxurious hotels, the ones that keep us interested, 15 years on, tend to be the unusual ones. Sometimes it's a surprising location, sometimes it's a particularly inspired architectural statement, sometimes it's a hotelier with a strong point of view – and often it's all three. What these hotels have in common is that each, in its own way, offers an experience you won't soon forget."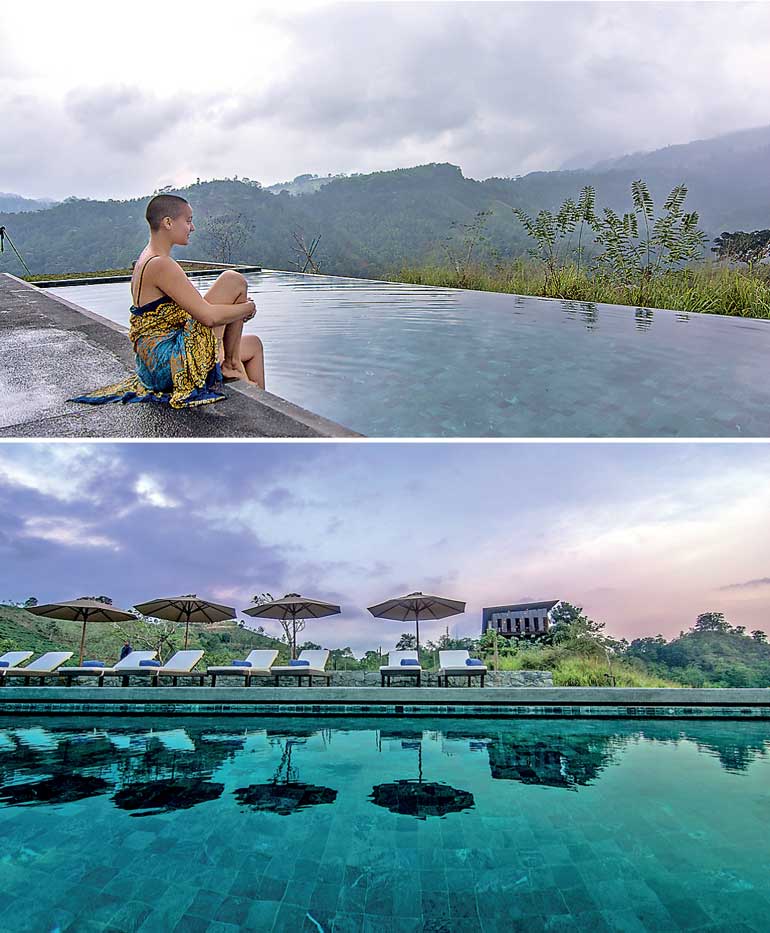 Located in Werapitiya, on a former tea estate spanning 48 acres, Santani has a very unique design philosophy. Vickum Nawagamuwage, the founder of Santani said, "It pays to be different and original, challenge the status quo and push the boundaries. While the world is comfortable following, kudos to all the pioneers in this list of 25 most unusual hotels in the world. In my wildest dreams, I did not imagine we would be in Forbes in our first year, as a first time hotelier and as an organic brand. Thank you to Tablet Hotels and Forbes for recognising the Santani difference. We are truly humbled and glad to create another first for Sri Lanka.
Santani has been creating a significant buzz internationally and locally. The property opened in September 2016, and was selected to the Conde Nast Traveller Hot List and the Travel + Leisure IT List. The resort was also selected as one of the best spas in the world by Tatler, and also received the Geoffrey Bawa Award for Excellence in Architecture.
Head of Marketing and Brand Development Chamindra Goonewardene added, "This kind of buzz in terms of global recognition is extremely rare, and shows the true nature of the value of the Santani product. This also showcases Sri Lanka to the world, and adds value to the Sri Lankan brand as well. We are humbled to receive this kind of coverage and extremely excited to be featured on such a wide array of publications."
Santani resort and Spa, which opened in September 2016, is a luxury boutique property with just 20 rooms. Located just one hour outside of Kandy, the resort features a world-class Spa, a one of a kind setting, and provides guests with a remarkable gastronomic experience. More details can be accessed at www.santani.lk.
Facebook Comments